Home
Talk

25
219pages on
this wiki
Welcome!

Welcome to the Queen's Blade Wiki!

The wiki about Hobby Japan's Queen's Blade franchise that anyone can edit.

This wiki has about 219 articles.
Contribute to this Wiki
If you want to write a new article, just enter the title in the box below.
Featured Article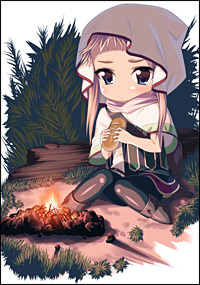 "Queen's Blade: Another Story" is a commemorative illustrated story that attempted to cover the event's of the first season of the Queen's Blade anime. It's also known for it's inclusion of the character Siam.
Read more on it here.
Guidelines
For more in depth explanations, refer to the Guidelines page.
The Queen's Blade wiki features NSFW content, so look quickly before someone sees you!
There will not be any spamming of any sort, and spammers will be banned.
If you want to upload any artwork, make sure its official artwork and not fan artwork.
Any problems or errors you find, attempt to fix them if you can, or notify the Administrators (NinjaRenegade, NeoReaper9) if you cannot or if you are unsure if its an actual error.
We do not allow spoilers, but if you aren't sure if its a spoiler or not, contact the Admins noted above.
If artwork is uploaded, please upload it to the proper page, if you think it pertains to it. If not, contact the Admins for help.
Head Scratchers
Echidna was not seen to forfeit or lose her fight in the Queen's Blade tournament.
Melona is speculated to be even older than Echidna and Alleyne.
There are very few positive male roles in the anime.
Melona is the only character unable to be killed by conventional means.
The Swamp Witch's original form has never been seen.
News
Queen's Blade: Vaquished Queens OVA's set to be released in March and June.
Visit Queen's Blade Battle to battle against friends or the cpu with combat books of Queen's Blade, Queen's Gate, Warhammer, Marvel Comics, Lost Worlds, and several Fan Made characters as well. There are over a hundred characters to choose from, so what are you waiting for?
Queen's Blade: The Conquest browser game is out now! Visit Queen's Blade: The Conquest and be sure to have your translator ready!
The Queen's Blade: Rebellion episodes have aired! Be sure to watch them on your anime providers!
Polls
Who do you think the next Grimoire character will be based off of?
Who would you like to see as the next QG Gamebook?