Queen's Blade Rebellion Bitoshi Senki:Showdown

Information
Writer
Eiji Okita
Illustrator
Oda Non
Release date
July 28, 2012
Book Guide
Previous
QBRBS: Upheaval
Next

Queen's Blade Rebellion Bitoshi Senki: Showdown is the third and final volume compiling the "Illustrated Stories", the chapters that detail Rebellion's canon story on an episodic basis. Besides the 10 chapters that were published at Hobby-Channel's site, it contains 2 extra chapters, a couple of small summaries, and bios of the newer characters.
Before the Storm
Edit
Departure
Edit
Confrontation
Edit
Great Showdown
Edit
Mastermind
Edit
Challenge
Edit
Great Pirate
Edit
Marshland
Edit
The Dragon Warrior's Tragedy
Edit
Conclusion, And...
Edit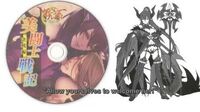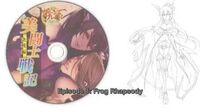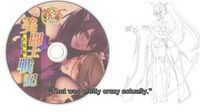 Ad blocker interference detected!
Wikia is a free-to-use site that makes money from advertising. We have a modified experience for viewers using ad blockers

Wikia is not accessible if you've made further modifications. Remove the custom ad blocker rule(s) and the page will load as expected.