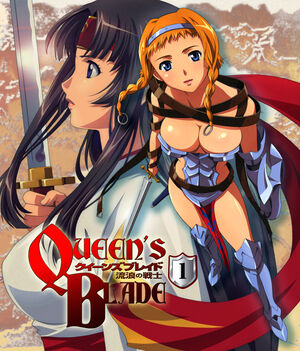 The 1st anime season of the Queen's Blade series, "Queen's Blade: Wandering Warrior" (クイーンズブレイド 流浪の戦士 Kuīnzu Bureido: Rurō no Senshi) is licensed by Media Blasters as "Queen's Blade: The Exiled Virgin". In the english version, the episodes of the first season is split into three volumes, with four episodes in each volume. The next season is Queen's Blade: Inheritor of the Throne.
Main Story
Edit
(Everyone Appears - Gainos Academy Rampage!)
Ad blocker interference detected!
Wikia is a free-to-use site that makes money from advertising. We have a modified experience for viewers using ad blockers

Wikia is not accessible if you've made further modifications. Remove the custom ad blocker rule(s) and the page will load as expected.