'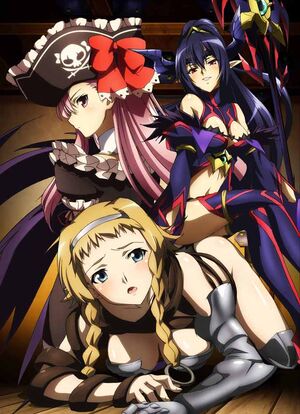 '
Queen's Blade: Vanquished Queens
is an alternative series in the Queen's Blade franchise. It's remarkable for its depiction of the cast being "vanquished", or defeated in means usually contradictory to the what happened in the anime. Beginning as visual books, it has also been animated into four OVA's, which adds some additional story to some of the cast.
Similar to the release of the Premium Visual Book OVAs for Queen's Blade: Rebellion, each episode is released on a single Blu-ray disc and has an accompanying omake episode focused solely on one of the main characters from the story episode.
Visual Books
Edit
List of Episodes
Edit
Ad blocker interference detected!
Wikia is a free-to-use site that makes money from advertising. We have a modified experience for viewers using ad blockers

Wikia is not accessible if you've made further modifications. Remove the custom ad blocker rule(s) and the page will load as expected.